CNC Tech offers our customers a Total Preventative Maintenance (TPM) program.
The advantage of a preventative maintenance program is to reduce downtime of equipment as well as overall maintenance costs.
Using equipment like Vibration analysis and Ballbar diagnostics equipment as part of the TPM allows CNC Tech to determine possible issues on machine tools so that they can be addressed before becoming major problems.
CNC Tech is able to build a history database of the machines so that trends in wear and tear can be recorded and used as a benchmark to predict future failure. Customers are given updated reports as well as recommendations.
This is beneficial to customers as it reduces downtime of their equipment as well as maintaining the quality of their parts produced while reducing scrap.
We offer a wide range of preventative maintenance services including: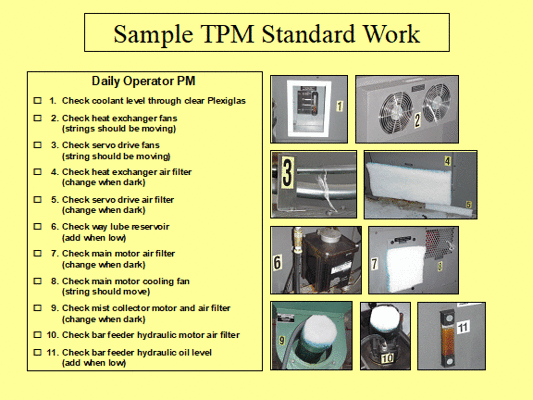 Questions? Contact Us
Complete the form below and we'll get back to you as soon as we can.